Add more sparkle to your smile this Christmas
20th December 2016
We all want to be able to look our best at every party this Christmas, and one way to do that without having to shell out for a parade of different party outfits is to have teeth whitening. In North London, Denchic Dental Spa offers three ways for you to add that extra sparkle to your Christmas party look. And the sparkle will still be there the next day, and the next, and the next…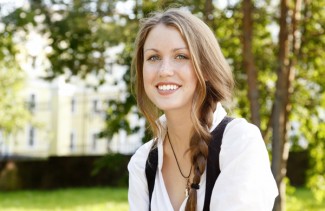 If you are running around trying to get everything done in time for Christmas, then the best treatment option for you might be Phillips Zoom teeth whitening. In North London, you come into Denchic, on Tottenham Lane in Crouch End, and our dentists whiten your teeth for you in the dentist's chair. After you have been welcomed by our practice manager Ishrat Lakhani, either Dr Gurminder Singh Gill, our principal dentist, or Dr FarzamGhanavati, with support from one of our nurses, AdineMortazavi and Roxana Tiseanu, will carry out the treatment.
When you come to us for Zoom teeth whitening in North London, we protect your gums with a special barrier before applying the whitening gel to your teeth. The gel is inert until a special ultra-violet lamp is switched on to start it bleaching your teeth. Once the whitening process is underway, all you need to do is lie back and relax for an hour (it might be the only hour you get to yourself in the run up to Christmas, so we will do our best to make sure you can feel really peaceful). After only 60 minutes, you will be delighted with your teeth, which will be several shades whiter than before.
If this doesn't suit you, we can also offer you a take-home kit to carry out teeth whitening in North London. You will need to make an appointment with us, during which we will fit you with a tray that precisely matches the contours of your teeth. Once we have made the tray, you can take it home, fill it with whitening gel, and place it snugly over your teeth. You will need to wear it every day, either for a few hours during the day, or overnight. This gel is much less concentrated and it will take a couple of weeks for the results to show.
Back to Blog