A Whiter Smile in Just a Few Hours
17th November 2015
Cosmetic teeth whitening is a simple, safe and quick way to change a person's appearance and one that can be delivered with little to no pain or discomfort. Considering how pearly whites are the most basic element of a more beautiful smile, it is something that you should consider.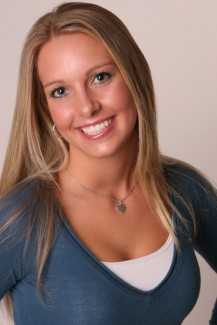 Many think that whitening treatments take months and years to take effect. Permanent white teeth will need constant care and professional attention, but the initial treatments need not be such a long waiting game. A noticeably whiter and brighter smile is possible in just a matter of hours.
Teeth whitening is one of the most popular services offered at Denchic Dental Spa. We know that everyone desires fast and easy whitening solutions that brings excellent results, but everyone has a special preference on how they receive their treatment.
To accommodate the varying preferences of each patient, our clinic presents two options – at home and in-office.
At Home Whitening
We have two home whitening options, both of which use custom fit trays and gels. The first uses a whitening gel applied either day or night, which patients should let sit for a few hours. This lightens the teeth after two weeks of daily use.
The second option, the Enlighten Evolution Whitening, produces faster results without increasing tooth sensitivity. Enlighten Evolution Whitening has higher whitening power than the first home whitening treatment, but with near zero sensitivity capability. It is safe for self-application and results in whiter teeth—almost like getting a professional in-office bleaching.
In-Office Whitening
For patients who need results immediately – in as fast as two hours – and for a longer time, Phillips Zoom Whitening is a recommended solution. The procedure for Phillips Zoom Whitening is simple: first, we will assess if your teeth are qualified for bleaching; then, we will apply a whitening gel and activate it with a lamp. This treatment may take one to two hours to produce noticeable results. After this, you will leave our practice with teeth that are several tones whiter.
A whiter smile is easy to achieve with our whitening treatments. Schedule an appointment today and find out which whitening treatment is perfect for your needs.
Back to Blog