A new smile in a few months
22nd May 2018
At Denchic Dental Spa, our passion is your smile. We want to help our patients have the best smile they can and to feel proud of their grin. We know that this has many positive life benefits, including increased self-confidence and easier social interactions.
If you've been holding back on flashing your pearly whites because of wonky teeth, we can help. We offer three different braces systems for cosmetic adjustments, all with their own unique benefits, to suit your particular requirements. These braces in North London are all discreet, so you don't have to announce to the world that you are having treatment, and you can start the journey to a happier smile right away.
Inman Aligner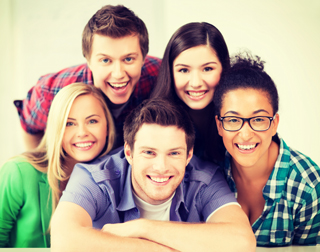 This is a removable device that gets results in just 6-16 weeks, making it one of the quickest ways to straighten your teeth. It works well on protruding or crowded front teeth. The reason it can act so quickly is because it only works on adjusting a few teeth, each with a single root.
Unlike other cosmetic braces in North London, the Inman Aligner both pushes and pulls the teeth into alignment. This innovative method uses a pair of spring-loaded aligners to create sustained but gentle pressure over a wide range of movement. After treatment is complete, you continue to wear the aligner as a retainer, to prevent the teeth from drifting back to their old positions.
Six Month Smiles
These fixed braces in North London are made of ceramic brackets and metal wires that are coated with a tooth-coloured material. This means that they blend into your teeth rather than stand out from them.
They work in the same way as traditional fixed braces but on the front teeth only, which is why the treatment time is short. Six Month Smiles take 4-9 months to do their work.
Invisalign
These clear, removable aligners are almost invisible and are taken out for eating and cleaning, making them easy to maintain. Invisalign aligners gently nudge the teeth into alignment, using specially-designed pressure points inside the custom-made trays. Treatment times vary depending on the severity of the misalignment. Invisalign treatment takes 9-18 months to complete.
Back to Blog